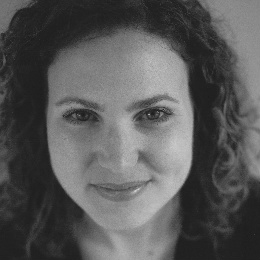 Heidi L. Toboni—President and Principal
Heidi is passionate about branding. As a brand specialist, she is an advocate for the benefits of a strong brand, of differentiating products or services in the marketplace, and maximizing an organization's unique competitive advantages. She has spent more than 20 years in branding and marketing, beginning with her first job in the publishing industry at Ave Maria Press while still an undergraduate at the University of Notre Dame. While at Notre Dame, she became the youngest candidate ever to gain acceptance to the prestigious Denver Publishing Institute. She also interned in Notre Dame's Public Relations Office and studied in London.
Heidi spent thirteen years at a leading religious trade publisher, Loyola Press, serving as Director of Trade Marketing, Director of Business Development, and Sr. New Product Developer. There she oversaw the company's 2-year strategic rebranding campaign, was the first to gain national chain distribution for the company's trade books, and was a key leader in facilitating organizational change. She was co-marketer for the NEW YORK TIMES bestseller, The Gift of Peace by Joseph Cardinal Bernardin; created award-winning websites; and performed developmental editing on numerous books, including the 2008 Eric Hoffer Award winner, How Big Is Your God?  by Paul Coutinho.
In January 2008, Heidi launched HeLT Consulting + Services, Inc., a Chicago branding firm, with the specific desire to serve businesses, non-profits, and select authors and individuals with excellence in branding and platform-building.  She has honed the company's unique brand development approach—the 5-step C.O.R.E.E. Branding Positioning process—with this goal in mind.  Heidi is also an avid student of Tai Chi and Taoist meditation, a proponent and sponsor of Community-Supported Agriculture (CSA), and enjoys adventure traveling, gardening, and cinema.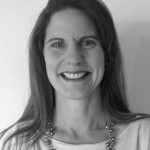 Holly Devlin—Associate Research Analyst
Holly is a marketing-oriented expert research analyst. Skilled in statistics and data mining techniques, she provides HeLT clients with advance interpretation of market research and customer insight. She earned her masters in Statistics from the University of Maryland, and she has worked as a statistician and research analyst for such blue chips and top organizations as DuPont, Kaiser Permanente, and the U.S. Army. Today, in addition to her work for HeLT, Holly provides William-Sonoma, Inc. with predictive modeling techniques that improve targeting in multi-channel marketing campaigns and management of customer relationships.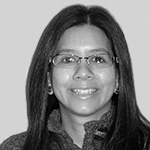 Kathleen L. Gordon—Research Coordinator & Writing Assistant
Kathleen is an exceptional writer and organizer, with a conscientious eye for detail. She holds a B.A. in English from the University of Notre Dame and will earn an M.S.Ed. in Instructional Technology from Purdue University Calumet in August of 2013. She has worked as a legal secretary for Barnes & Thornburg LLP in Indianapolis and Chicago, as an editorial assistant for the Indiana General Assembly, and an English teacher in public and private schools. In addition to her HeLT Consulting role writing reports and providing research and administrative support, she is an English instructor at The American School of Correspondence.
Let our HeLT team help you focus, listen, position, brand, and sell—and watch as "what you focus on grows."
Contact us today to learn more.
Back to About Us