Here's one more recent client story in this blog series that demonstrates why committing to a strong brand with clearly defined brand values yields a great return on your investment: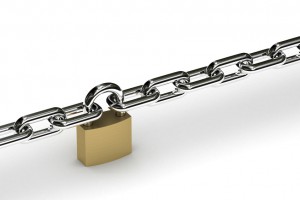 I attended a recent meeting at one of our branding clients where I happily observed firsthand some great on-brand decision making by their staff.  This client—a fast-growing and highly respected consulting firm—had gathered its consultants to participate in a round of debriefing and brainstorming about ways to handle difficult situations that arose with their clientele. A team member brought up a situation that had arisen with their customer Costco, in which someone on the Costco team had proposed an exception to my client's proven consulting process by introducing a second level of variables and decision making for the sake of "flexibility." The team member of my client was asking the group at the meeting how to handle this and similar situations in the future.
At this point, one of my client's more senior consultants spoke up and—to my great joy—said without prompting, "No, I don't think allowing that exception is on-brand for us." The consultant went on to point out specifically how the proposed exception overcomplicates my client's process and could lead to delays and confusion down the line. This was a critical catch on the senior consultant's part, since the exception had direct bearing on two of the company's brand values [attributes they promise their clients they will represent]: Clarity/Demystification and Quickness. Allowing this or similar exceptions to creep into my client's process would have significantly decreased the clarity and speed that their customers experienced.  It would have gone against my client's value proposition, negatively affected their brand, and reduced the unique competitive advantage that they were becoming so known for in the marketplace.
SUMMARY: This story is a fantastic example of the benefits of branding.  You know you have a strong brand when others in your organization are actively safeguarding the competitive values you provide to clients/customers and when they "tell" you what your brand is through their own words and actions.  Best of all, in a well branded organization this is happening organically every day.