Would you benefit from greater visibility in your market? Does stronger customer loyalty interest you? Do you want to increase potential customers' ability to select you? Have you recently undergone a strategic business shift or entered a new market? —Then branding can help.
Whether you call it branding, proactively managing your company-to-customer relationship, or simply call it the basis of good marketing—the work of helping the marketplace and key stakeholders gain a clear and focused understanding of who your business or organization is, why you exist, and what core value you deliver to customers/clients better  than the competition is what we at HeLT consider "branding."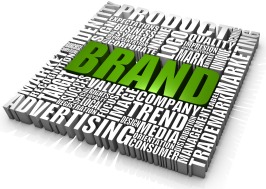 Your brand is the sum total of all the perceptions, beliefs, associations, assumptions, and judgments about your company or product held by the marketplace. Brand-building is intentional actions to grow strong, focused brands that increase your brand equity.  Brand equity is what the fuss over branding is all about.  Brand equity means the additional value and benefits, greater awareness of, marketing effect, and good faith assigned by customers/clients to a product or company with its brand name compared with those assigned without its brand name.  With HeLT as your brand specialist, you can grow your brand equity.
Because with Greater Brand Equity You Increase:
Visibility and customer/client awareness
Perceptions of product value
Positive associations over competitors
Ease of selection by customers/clients in the buying process
Easier entry into new markets and ability to cross-sell
Brand loyalty and brand advocacy
If this list sounds appealing, then learn more about our C.O.R.E.E. branding approach or check out our Services list and contact us today.