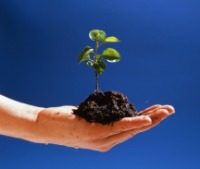 HeLT knows that small businesses need great branding and marketing just as much as—if not more than—large, big-box consumer-based businesses. Strong branding and marketing helps your small to midsize business differentiate and draw out the unique attributes that make you the right choice for your target customers/clientele. Branding also helps your business to increase its visibility and compete with larger marketing and sales budgets of competitors (brand equity).  And, great branding and marketing for small business does not have to mean expensive advertising campaigns or big spending.
A brand, at its core, is a relationship. It is the unique relationship that your company or organization develops with its customers/clients. It cannot be commoditized or copied and becomes for you a competitive advantage. There are many great ways to add meaning and value to this relationship—if you know what kind of relationship you need to have and which brand values should form the foundation.
At HeLT we have crafted a Small Business Branding + Marketing package especially for you. We understand your needs as a small to midsize business. We work quickly, with focus and low overhead.  We become students of your operation and learn your specific challenges. Then we use a combination of our strategic C.O.R.E.E. Brand Positioning process and our tactical marketing projects and campaigns to build for your small business a strong, focused brand.  Contact us today and let us share with you how we've helped other small businesses like you to grow.