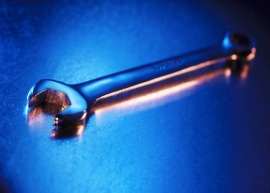 "Brand Tune-Up"
This low cost, quick package provides you with immediate brand RX and marketing improvement.  Can also be tailored to serve product development. Recommended for businesses or organizations who know their brand and want to find creative, low cost ways to strengthen their brand image and to teach a team (e.g. marketing and sales, R&D, design, production, or sr. management) how to better manage and build their brand.  Can also be customized serve a small business.
Benefits:  refines a brand; aligns teams; injects an older brand with fresh energy or a newer brand with greater clarity; teaches your team branding know-how and develops metrics for success; provides long-term recommendations; and typically results in 10+ ideas to strengthen your brand and at least 3 actionable takeaways that your team can immediately execute to promote growth and increase sales.
Includes:  an initial planning session with you + 1 day on-site with your team, full of guided exercises, recommendations and consulting + a wrap-up call, report, or marketing output to maximize the results from your session.
Pricing: $3,960 + expenses.
Extended "Brand Tune-Up"
A longer version of the "Brand Tune-Up" (see above) that allows for greater depth, cross-departmental sessions, or work with multiple brands.
Benefits:  (see "Brand Tune-Up" above).
Includes:  everything included in the Brand Tune-Up + an additional on-site day with your team—which can be used to work with a second brand or an additional department or to more intensively address a specific challenge you face.
Pricing: $4,960 + expenses.
Contact us today to get started.